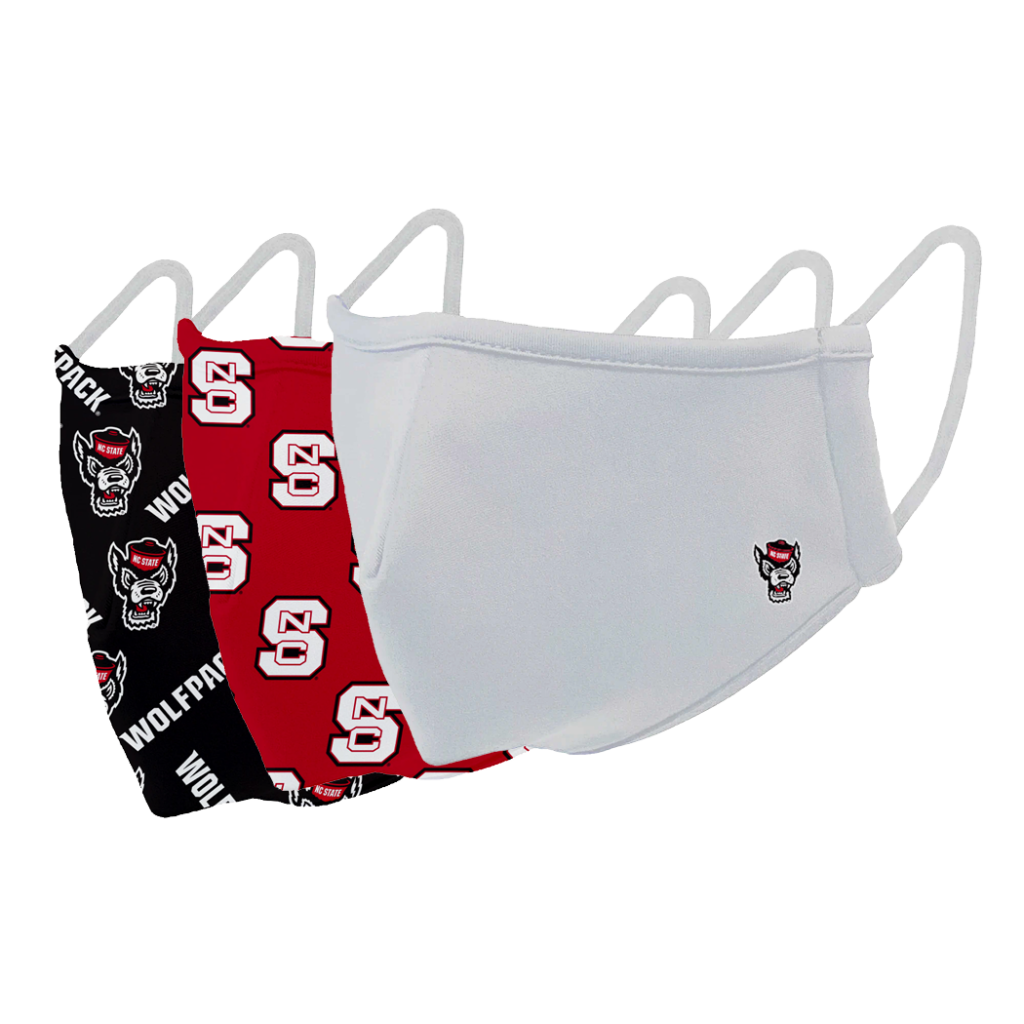 As stylish face masks become the norm, requests for licensed NC State face masks have been pouring in from fans. To that end, Wolfpack Outfitters — the official NC State store — debuted a line of masks on Friday, May 22, 2020.
"As the first retailer to market with officially licensed NC State masks, we are now accepting pre-orders for two versions: a reusable three-pack (black, red and white) for $14.99 and a disposable six-pack for $15.99, with expected shipping in late June," said Jeff Halliburton, senior director for auxiliary services at NC State.
The sale of officially licensed NC State merchandise always supports student scholarships. Additionally, Wolfpack Outfitters will contribute $5 from each licensed multipack to the NC State Student Emergency Fund. "Our recent BIG SALE allowed us to contribute $3,000 to the SEF," added Halliburton, "and we're hoping that our mask sales will allow us to contribute many times that amount."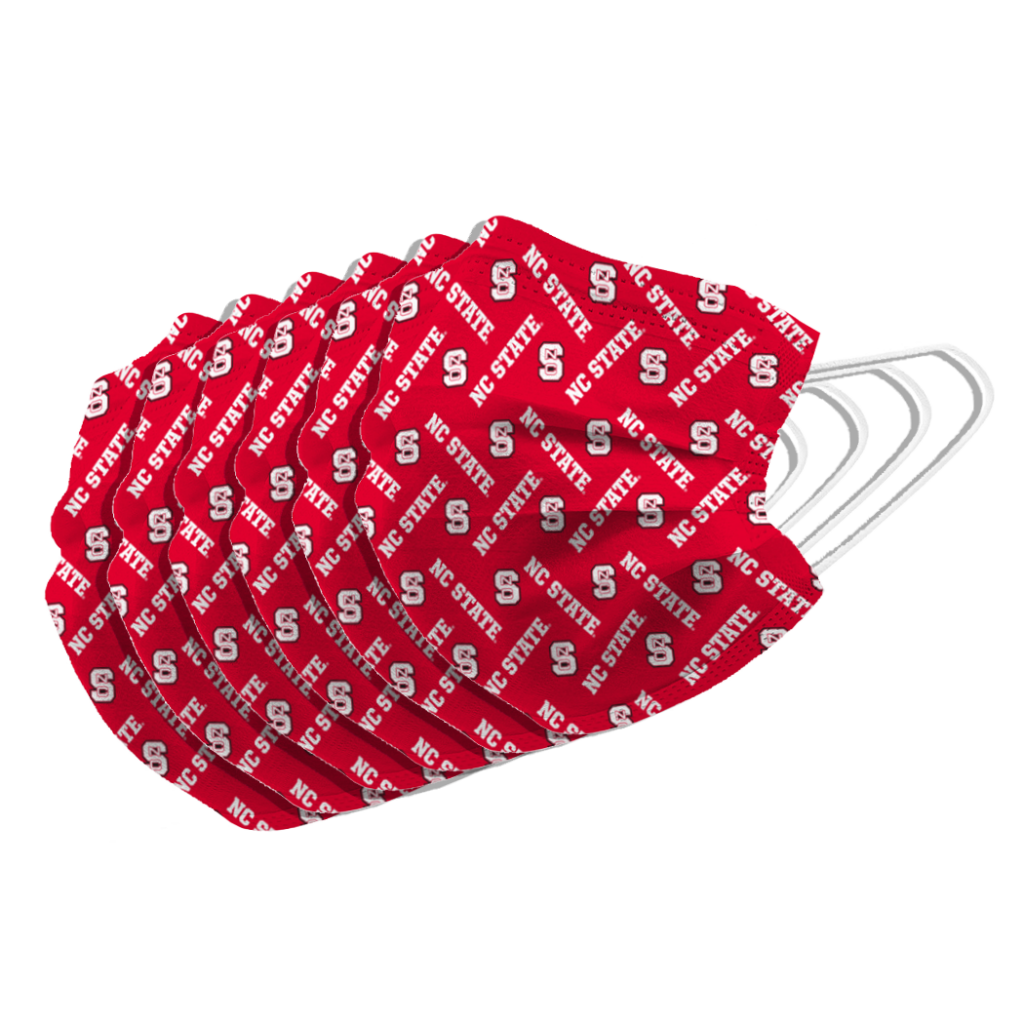 Customers can place their orders through the following links:
Reusable three-pack: https://shop.gopack.com/nc-state-reusable-face-masks-3-pack-assortment.html
Disposable 6-pack: https://shop.gopack.com/nc-state-disposable-face-masks-6-pack.html

When shopping for NC State branded products, always ensure that you are purchasing from an officially licensed retailer to ensure proceeds are returned to the university for scholarships and student programming.