NC State Dining has partnered with Ruckus, a well-known Raleigh restaurant chain, to introduce Ruckus Fast Fired to the NC State campus.
Located in Talley Student Union between Jason's Deli and Los Lobos, Ruckus Fast Fired will serve a variety of pizza slice deals, specialty pizzas, wings and salads.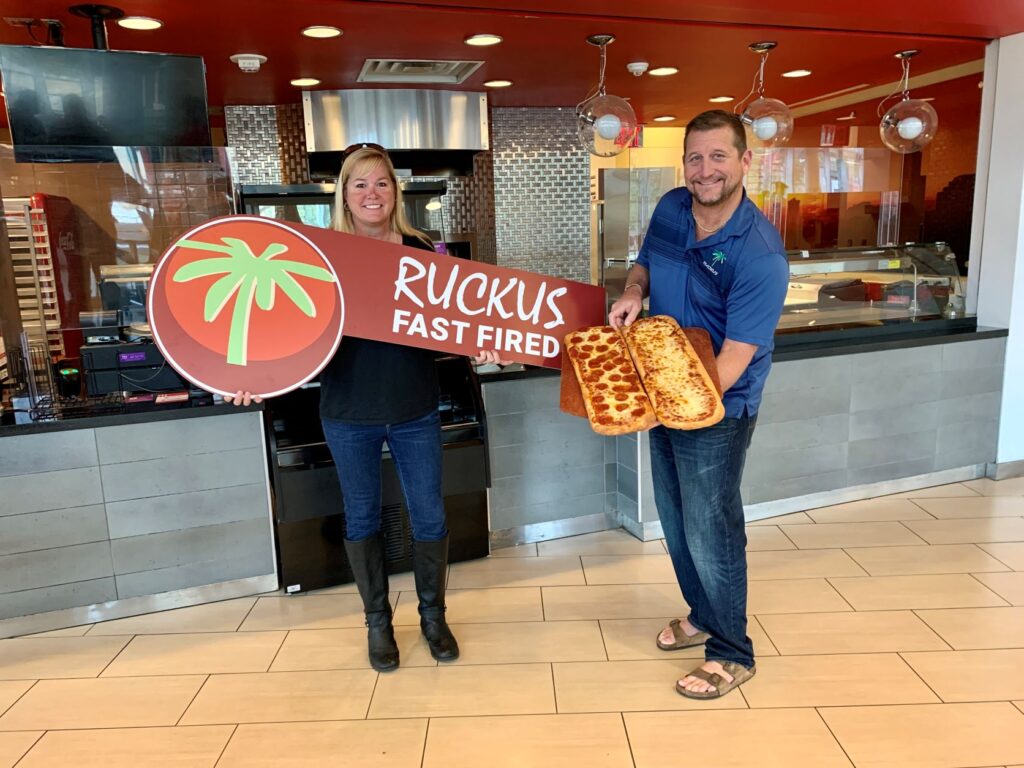 Ruckus is owned by Robert and Ashley Royster, NC State alumni who graduated in the classes of 1989 and 1991, respectively. Two of their four children are NC State students, with their third starting in Fall 2022.
Ruckus Fast Fired is a new concept first being introduced at NC State and is the newest location for the Triangle area restaurateurs. The Royster's first restaurant, located in Mission Valley, opened in 1999 and has been a fixture of student life ever since. Ruckus has blossomed across the area with three more restaurants in Cary, Apex and Morrisville.
"Our new location on the NC State campus feels like we are coming home," Robert said. "We started out here as students, then started our restaurant business with students in mind, so we think that our brand of pizza will definitely be a hit."
"Ruckus has a long history in the community for their commitment, their quality, and passion about their alma mater," said Shawn Hoch, NC State's senior director of hospitality services. "They are consistently rated high in Cary Magazine's 'Best of' in the pizza and best appetizer categories, among other recognitions."
Patrons will be able to use their Meal Credits ($7.80), Dining Dollars, All Campus or Credit Card to make purchases. The restaurant will initially take walk-up orders and will be added to Grubhub at a later date. Ruckus Fast Fired is expected to open in mid-February.