Wolfpack Outfitters has partnered once again with Balfour and the Alumni Association to bring Ring Week to students of NC State. Owning and wearing an NC State Official Class Ring is a longstanding tradition for many NC State graduates, and Ring Week allows students with 60+ credit hours to join in.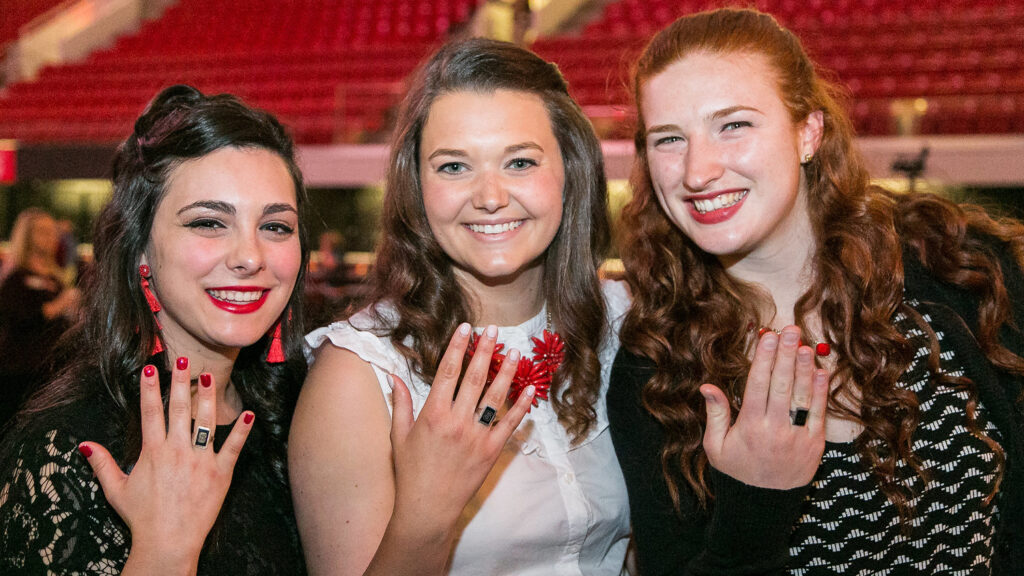 For the fall of 2022, there will be two Ring Weeks, taking place August 29 – September 2 and September 19 – 23. A Balfour Representative will be stationed outside of Wolfpack Outfitter's entrance from 10 a.m. – 5 p.m. Monday, Wednesday and Friday and 10 a.m. – 7 p.m. Tuesday and Thursday to help with ring sizings, any questions that students may have, and placing orders.
Rings will also be available for purchase during the Graduate Fair going on October 19 – 20 from 10 a.m. – 4 p.m. A Balfour representative will be present at the fair, among many other vendors, to help students that did not purchase their rings during Ring Week.
As per NC State tradition, rings will spend the night in the Belltower on December 5 and the Ring Ceremony will take place on December 6. Students who wish to take part in these events must order their rings by October 21.