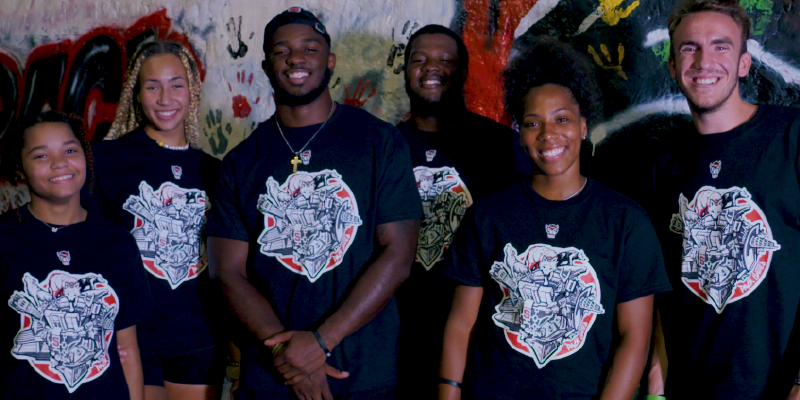 Hurry and Pre-Order today! Order window closes on Friday, September 17, 2021. Get yours in time for the NC State vs. Clemson Pack United game. Shirts will ship the week of September 20th.

Orders containing items other than Pack United tees will ship together with these shirts – if you would like your other items to arrive sooner, please place a separate order for your Pack United tees.

The official Fall 2021 fundraising shirt of Pack United is available for pre-order today! Designed by local artist Sean Kernick, this Pack United shirt features iconic NC State landmarks including the Brickyard, Memorial Belltower, Reynolds Coliseum, Carter-Finley Stadium and more.

Pack United is an officially registered NC State Student organization, consisting of Student-Athletes working to promote diversity, equity and inclusion across the Wolfpack through Education, Action and Awareness. Up to $12.50 per shirt purchased is retained by Pack United to support their work across campus and the Wolfpack community.
NOTE: NC State Stores and Wolfpack Outfitters is selling this product on behalf of a registered NC State University Student Organization. Sale of this merchandise does not constitute or imply an endorsement by NC State University of the product or associated Student Organization. NC State Stores is providing these retail services under a Retail Services Agreement and retains a portion of the proceeds for the services provided. For more information about the associated Student Organization, please visit https://studentinvolvement.dasa.ncsu.edu