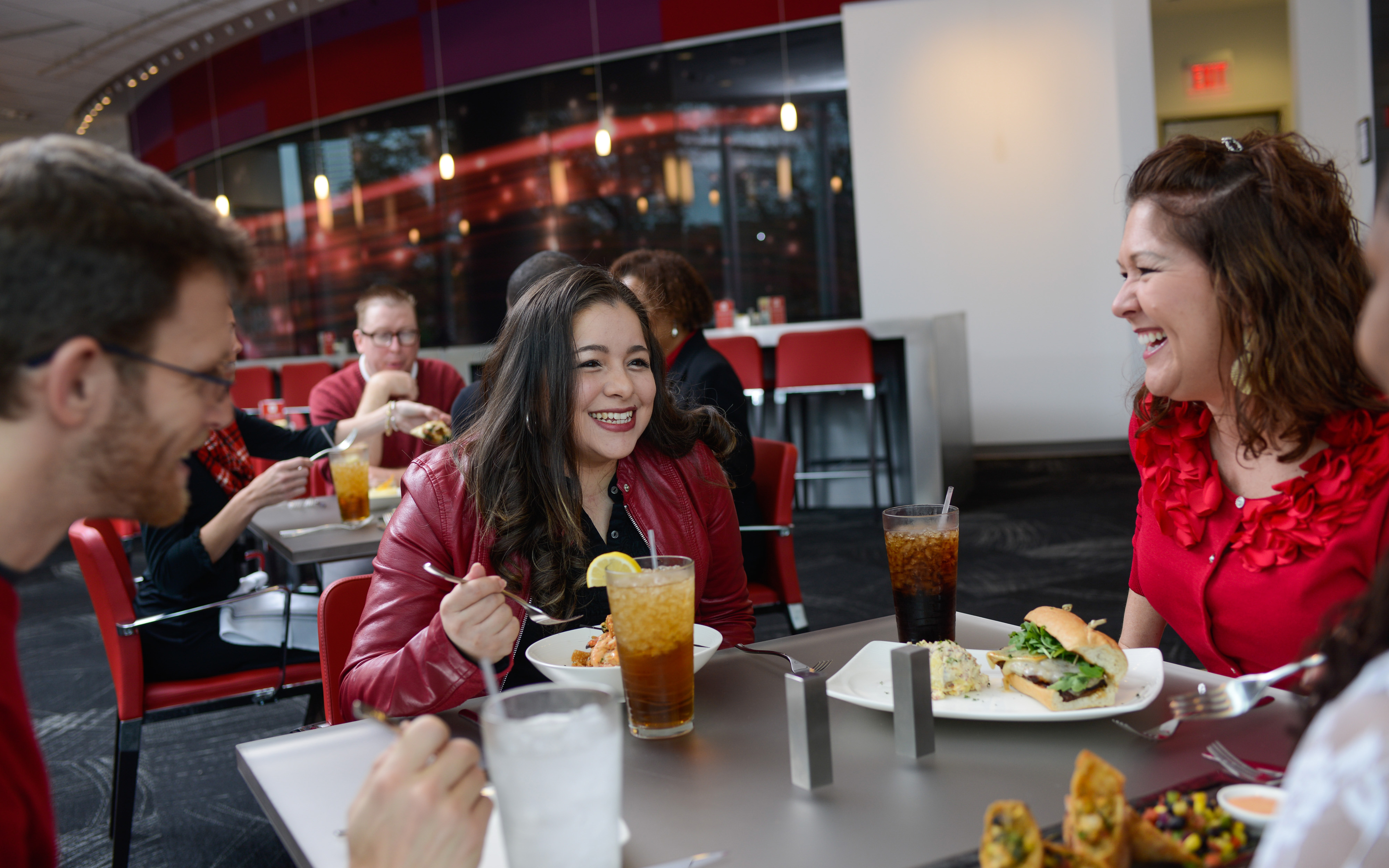 Services for Staff
As a member of the NC State community, we have a number of services and perks to make your work day better!
We're here for you
Information provided here is for all staff, but if you are a faculty member or in an administrative role, we have additional services that may be helpful to you, Click one of the links below to learn more.
Additional services for faculty >>
Services available to departments >>
NC State Dining
From dining halls to a mix of restaurants, cafés and convenience stores, NC State Dining has more than 40 locations across campus. We are dedicated to providing fresh, healthy and sustainable dining options to the NC State community. Our dining program is nationally recognized with awards and rankings, such as the Top 26 Healthiest Campuses, Top 50 College Dining Experiences, Top 25 College Power Players, and the first institute in the nation
to complete the Partnership for America's Healthiest Campus Initiative.
All dining locations, including restaurants and dining halls are open to the public and campus community, including faculty and staff. Visit dining.ncsu.edu for menu information and hours of operation.
Full-time faculty and staff can enjoy the convenience and variety of dining on campus and save money by signing up for the IncrEDIBLE Savings Club through NC State's All Campus Payroll Deduction. Participants receive:
$1.00 off each dining hall meal
10% off at campus restaurants and cafés
5% off at on-campus convenience stores
You will also be enrolled in our monthly email to learn more about upcoming events, featured menu items, cooking demonstrations, faculty/staff meetups and other news. To sign up for payroll deduction, visit go.ncsu.edu/incredible-savings-club.
NC State Dining locations are cashless and take credit cards and payroll deduction for faculty/staff and visitor purchases. Our restaurants and cafes (i.e. all locations but dining halls) take orders and payment through the Grubhub app. To that end, you will need to download Grubhub on your smartphone and connect to the NC State campus. If you are using payroll deduction, it will prompt you to add that account as your payment method to ensure you get the discount.

Download the app and use the code WOLFPERK will get $3 off your first order. You can even place your order from your office and pick up when you arrive. It's that easy! Additional information and download tutorials >>
Looking for something a little nicer campus? 1887 Bistro and The Terrace offer house-made and signature menu items prepared by our award-winning culinary team.
1887 Bistro
Located above Wolfpack Outfitters on the third floor of Talley Student Union. This restaurant offers appetizers, entrées, flatbreads, small plates and desserts. Watch this award-winning culinary team prepare your meal in the kitchen that opens to a bright, modern dining space overlooking Cates Avenue.
Lunch Monday – Friday: 11 a.m. – 2 p.m.
Call: 919.513.6046
Terrace Dining Room
Features a dining room and outdoor patio seating with a sweeping view of the golf course, Centennial Campus, and the downtown Raleigh skyline. The menu includes house-made appetizers, salads, sandwiches, burgers, entrées, and desserts.
Lunch Monday – Friday: 11 a.m. – 2 p.m.
Bar Menu Monday – Friday: 2 – 6 p.m.
Call: 919.515.4343
Our campus bakery is located in Talley Market. Stop in for a treat or try out the online portal to order custom cakes and house-made desserts. This is especially handy for birthdays and holidays.
All treats are made on site with quality ingredients by our executive pastry chef and team. Visit go.ncsu.edu/yates-cakes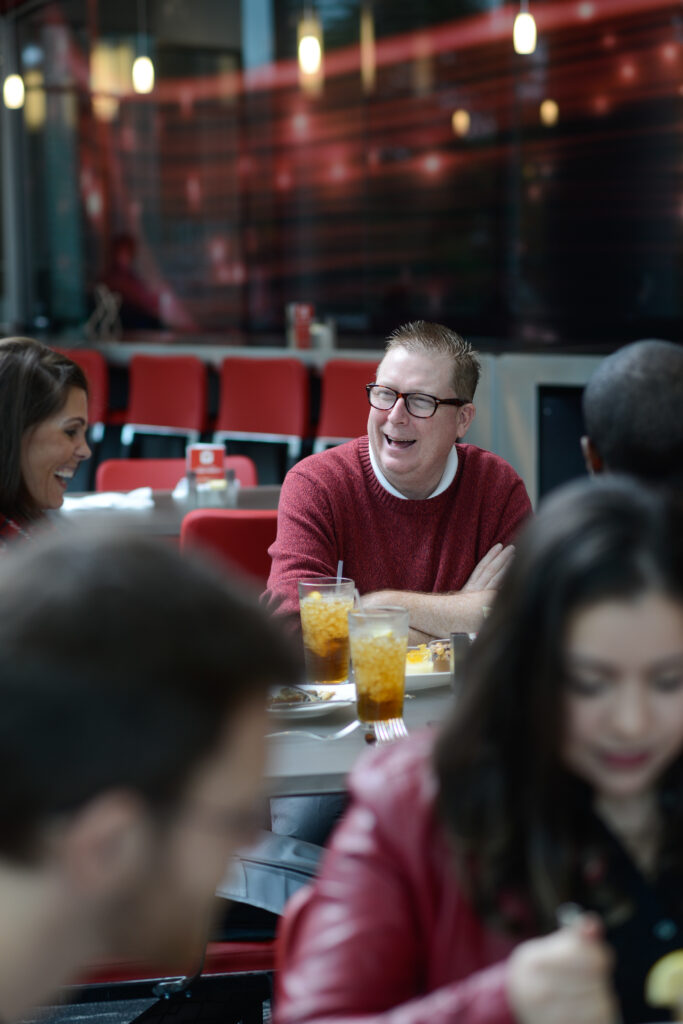 NC State Stores
Wolfpack Outfitters is your official campus bookstore. From apparel to gifts to technology, you will find everything you need to be an official member of the Pack.
Wolfpack Outfitters has brick and mortar locations on both main and Centennial Campus: the flagship location at Talley Student Union, as well as a satellite location in the Wolf Ridge Housing Complex next to On the Oval Food Hall (currently closed due to COVID-19). You can also find us at major NC State Athletics events as well as online at shop.ncsu.edu
Computer and Tech Purchases
We offer full-time, permanent NC State employees an opportunity to buy computers, tablets and accessories through payroll deduction.
Purchases are made through an initial down payment at the time of purchase, followed by six or twelve monthly interest-free payments made through payroll deduction. Faculty employed nine to eleven months of the year will have their pay deducted during the bi-weekly or monthly periods when they receive their salary. No payments are due during the time that they are not on the university payroll.
To learn more, visit the Technology Department in Wolfpack Outfitters at Talley Student Union, Monday – Friday between 8 a.m. and 4 p.m. or call 919.515.2161 during the same hours to apply and set up your payment plan.
Conveniently located in Talley Student Union, Wolf Xpress provides the campus with an ever-expanding array of services:
Letterhead
Envelopes
Bound Reports
Business Cards
Vinyl Banners
Booklets
Brochures
Invitations
Postcards
Services are available to staff, too, providing a convenient way to order printed materials and have them delivered to your office. Consider Wolf Xpress for special occasion printing, school, church, family and club projects, too.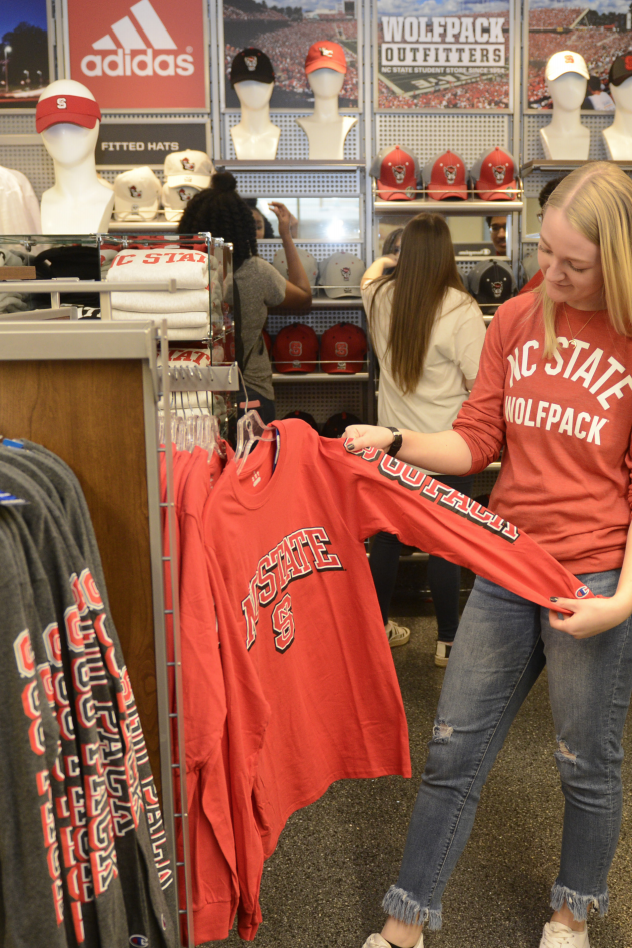 Talley Student Union
Talley Student Union is maintained and operated by the NC State Student Centers and its talented team of student employees and staff members. Talley is home to many Campus Enterprises units as well as campus partners focused on student success, including the Women's Center, Student Involvement, LGBT Center, Leadership and Civic Engagement, the University Activities Board and more. It is also home to the Passport Office.
Talley is a must-see destination and serves as the heart of campus life. It features a variety of open spaces that are available on a first-come, first-serve basis for impromptu meetings or just to get out of the office for a change of workspace. With covered outdoor seating, elevated seating on the south terrace or a table outside by Stafford Commons, there is sure to be a space for you to enjoy a scoop of Howling Cow ice cream from Talley Market.
Pack up your laptop and come explore this great space available and open to the entire NC State campus community.
Call: 919.515.3138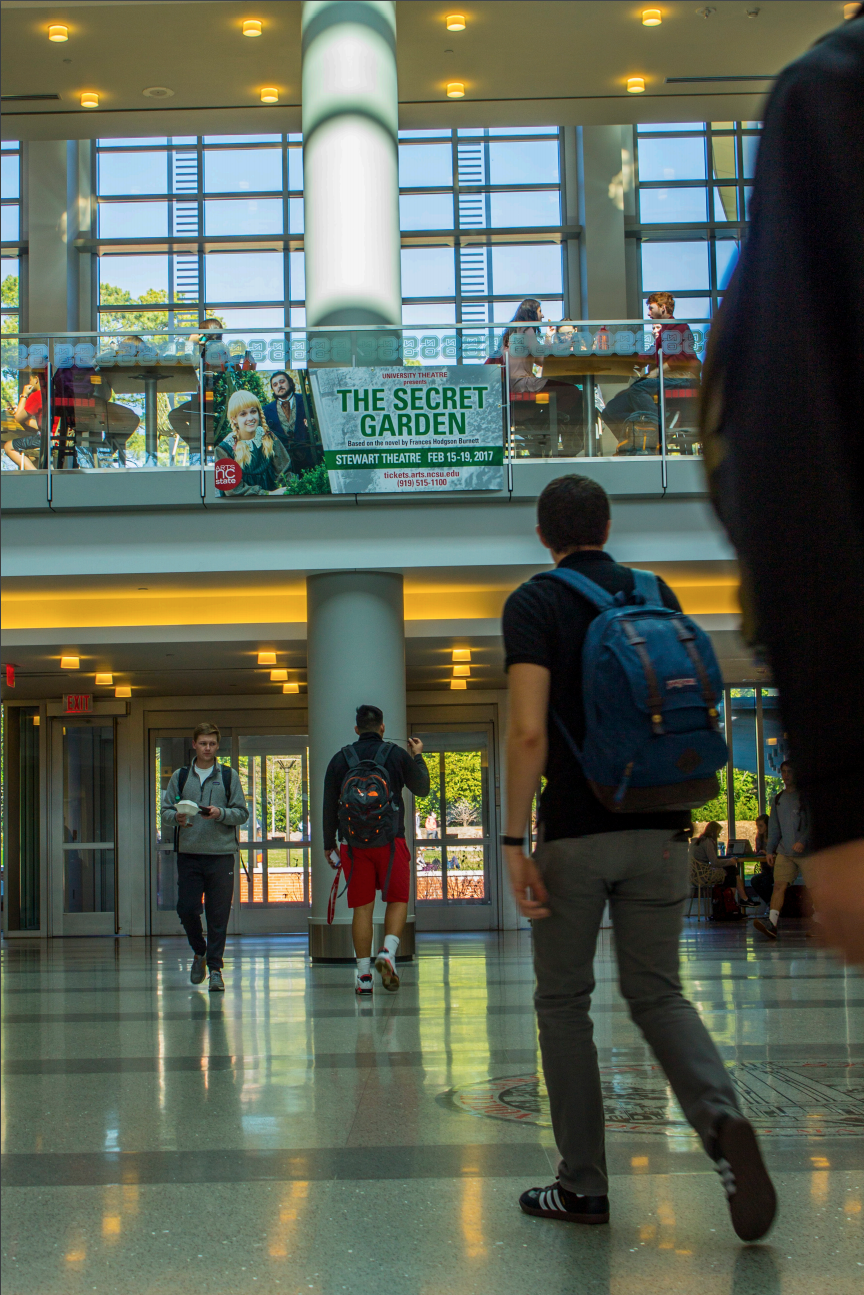 Wolfpack One Card
As a member of the NC State staff, you received your ID card during your orientation.
Your first card is issued free of charge. Should your card be lost or stolen, contact the Wolfpack One Card office immediately. Replacement cards are $20. Expired cards can be renewed at no expense.
NC State has a payroll deduction program that enables full-time, permanent faculty and staff make purchases at various locations around campus, including NC State Dining, Wolfpack Outfitters, Wolf Xpress, Wolfprint, Health Services, and the College of Veterinary Medicine. This also includes many campus vending machines.
NC State Dining offers a discount for payroll deduction participants, and the NC State Stores offers special financing on large electronic purchases. To learn more and sign up for payroll deduction, visit go.ncsu.edu/payroll-deduction.
Bank with PNC? You can link your debit account to your ID card. Current and new PNC customers can get a new Wolfpack One ID at no charge when you link your account. PNC offers an attractive banking program to NC State employees and their families. Stop by the PNC branch in Talley to learn more or go to pnc.com/ncstate.
Call: 919.515.3090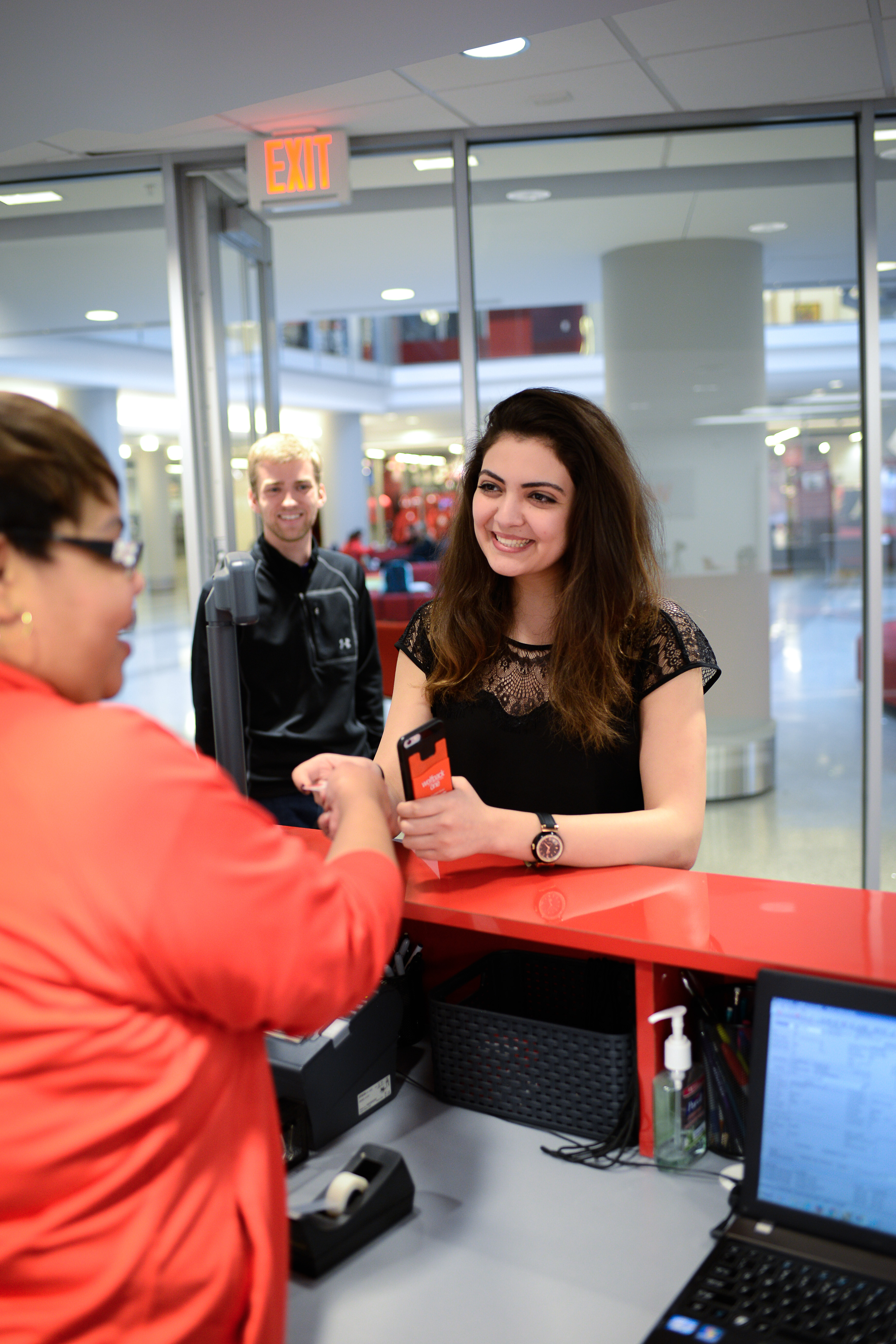 Lonnie Poole Golf Course
Situated on the rolling hills of Centennial Campus is the Lonnie Poole Golf Course: 18-holes of Arnold Palmer-designed championship golf and a finely appointed clubhouse with a golf shop, restaurant and indoor training facilities. The course is home to NC State's renowned turfgrass, sustainability and professional golf management programs as well as the men's and women's
golf teams. Staff are invited to use the facility in a variety of ways.
Play Enjoy special daily rates and package plans.
Learn Sign up for group or private lessons, clinics and leagues.
Meet The clubhouse has several rooms for workshops and training sessions should your department want to plan an off-site meeting.
Dine The restaurant is great for lunch or an after-work meet up Monday – Friday.
Entertain Host a small wedding reception or family gathering.
Web: lonniepoolegolfcourse.com
Call: 919.833.3338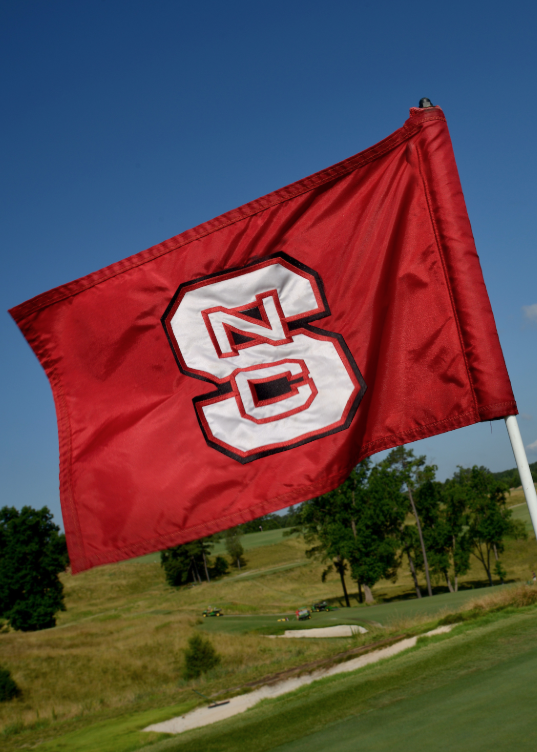 StateView Hotel and Conference Center
The new StateView Hotel and Conference Center, an Autograph Collection Hotel is located on Centennial Campus near the Park Alumni Center.
The StateView is a comfortable oasis with luxurious guest rooms and added amenities that can transform a good stay to a great one. It also features meeting spaces perfect for on-site programs as well as a restaurant.
Use the code NQA to get the best rate. Visit stateviewhotel.com for details.
Call: 919.743.0055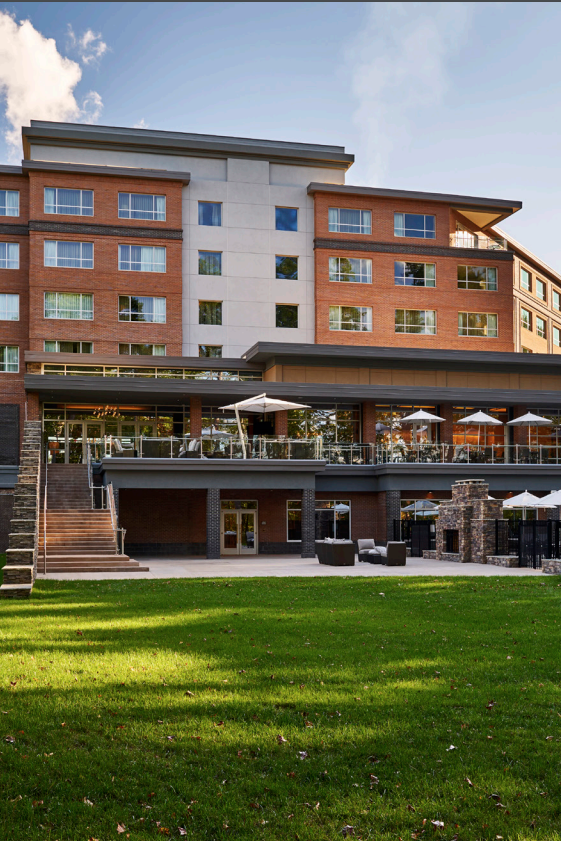 Rave! Catering
Rave! is the exclusive caterer for Talley Student Union, Witherspoon Student Center and the Duke Energy Center at Hunt Library.
The department also provides catering across the campus including the Chancellor's residence, McKimmon Center and other spaces upon request. Our award-winning culinary team has a variety of menu options from which to choose.
If your job ever calls on you plan a lunch meeting, breakfast buffet or catered reception, Rave! can help. Peruse our website rave.ncsu.edu for menu options. If you need to also book a space, Student Centers Events can assist.
Call: 919.513.8368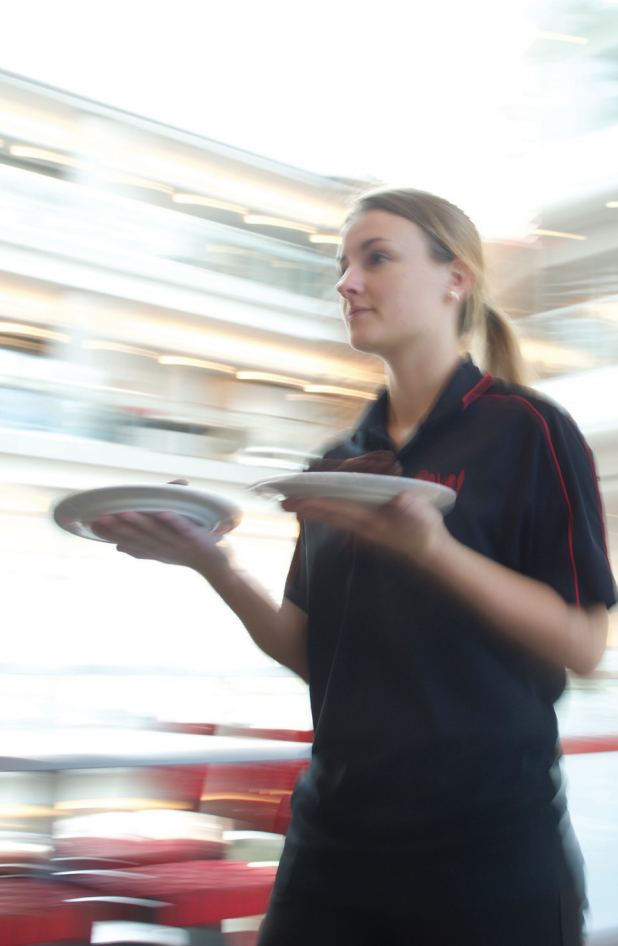 Questions?
Call: 919.513.2524
Email: campus-enterprises@ncsu.edu