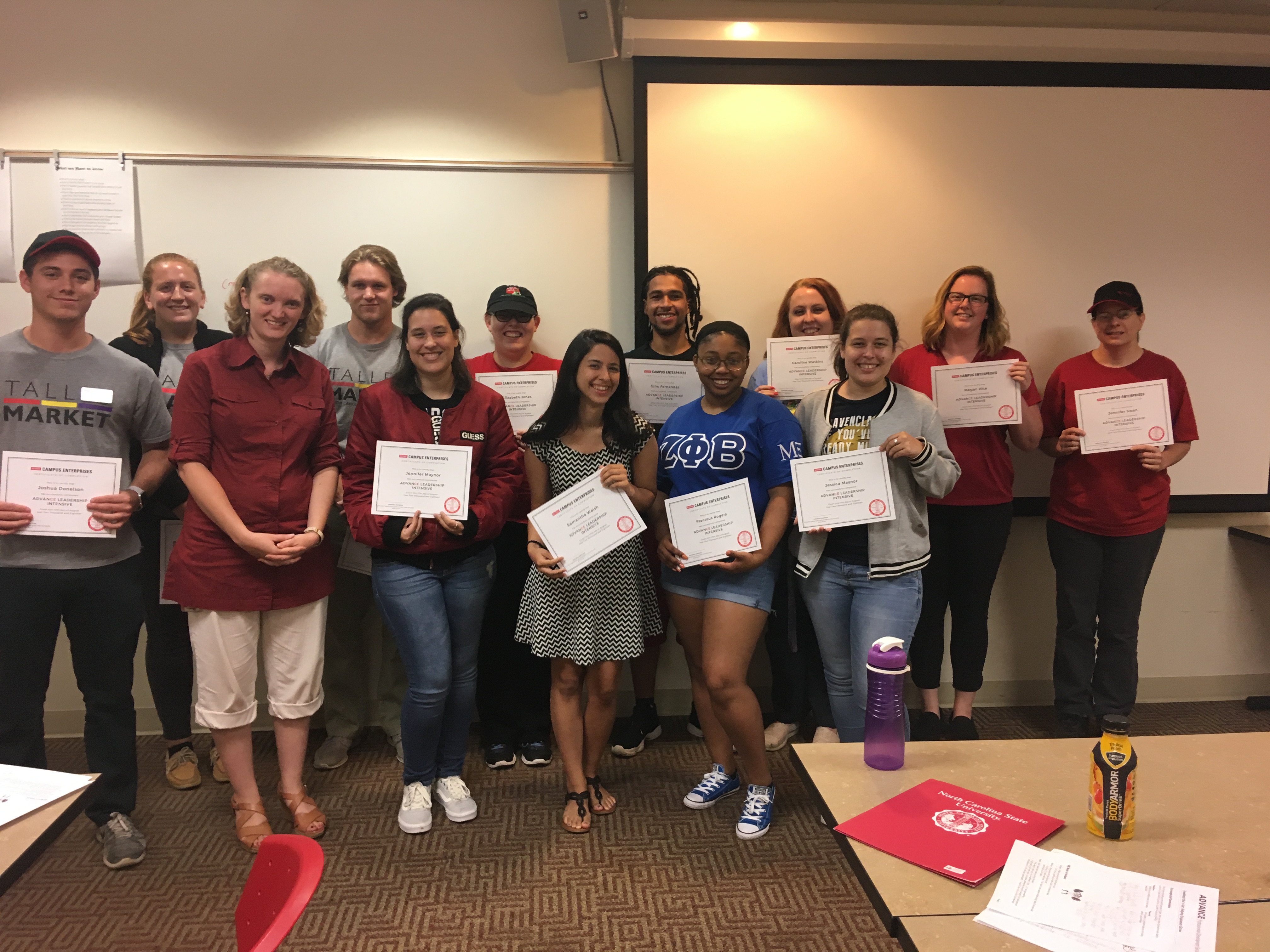 Employee Development
Campus Enterprises supports the growth and development of our team through learning and training opportunities, career advancement and continuous growth.
Learning and Development Opportunities
We offer PAID workshops both online and in-person, developed specifically for Campus Enterprises employees. For more information, contact the Employee Development and Engagement Coordinator at ce-development@ncsu.edu.

Professional Development Workshops
Bossing for Beginners
Dealing with Crabby Customers
Inspiring Vision: Strategic Communication
Savvy Squabbles: Conflict Management
Sticky Situations: Workplace Ethics
Write it Right: Professional Communication
…and more!
Detailed descriptions of all our workshops is available through REPORTER. Browse the calendar and register today!
For Supervisors
Learning & development *
Performance management *
Writing recommendation letters *
For Student Employees
For Non-Student Employees
Career growth in Campus Enterprises *
Mentoring & Coaching Certificate*
Performance evaluation (SHRA) *
*These pages coming soon!