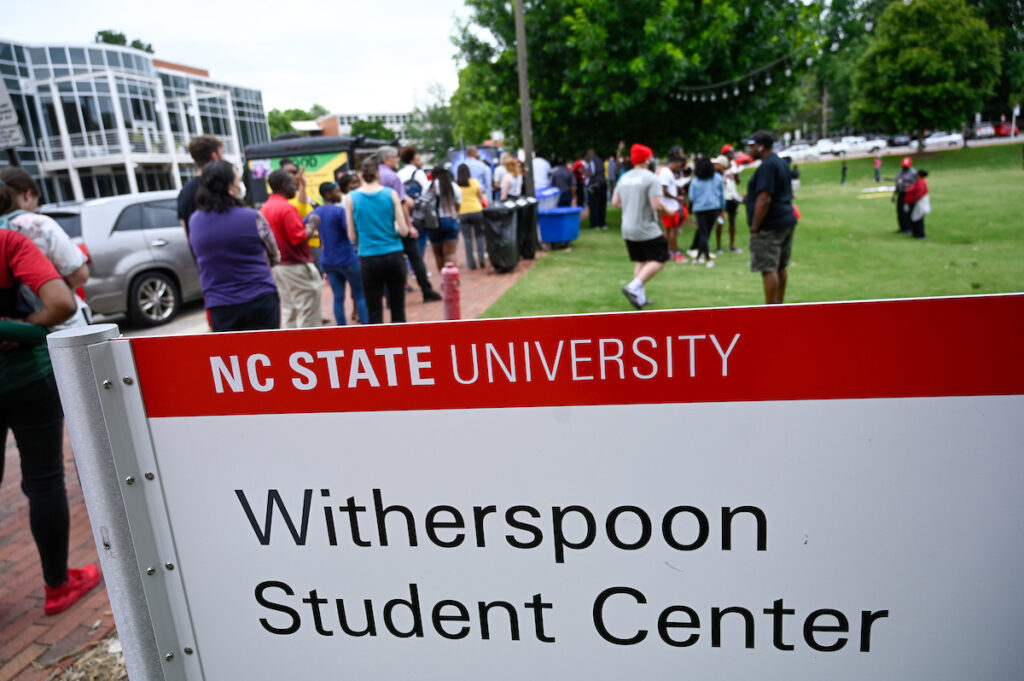 In conjunction with the Power Forward Electrical Distribution Project work along Cates Avenue impacting Witherspoon Student Center (WSC), NC State Student Centers is taking advantage of the disruptions to make some necessary facility upgrades. As such, Witherspoon will be closed to the public this summer beginning Sunday May 7 to Sunday August 13. Upgrades will include:
Whole Building Fire Alarm Replacement
Elevator Renovation
201 Meeting Room AV upgrade
1st Floor Restroom Renovation
Washington-Sankofa (126) Meeting Room Renovation
The larger renovation of restrooms and the Washington-Sankofa room will stretch into the Fall semester and end of the calendar year. Operational Updates related to the fall semester will be available at studentcenters.ncsu.edu – as we prepare for the new academic year.