Model with Campus Enterprises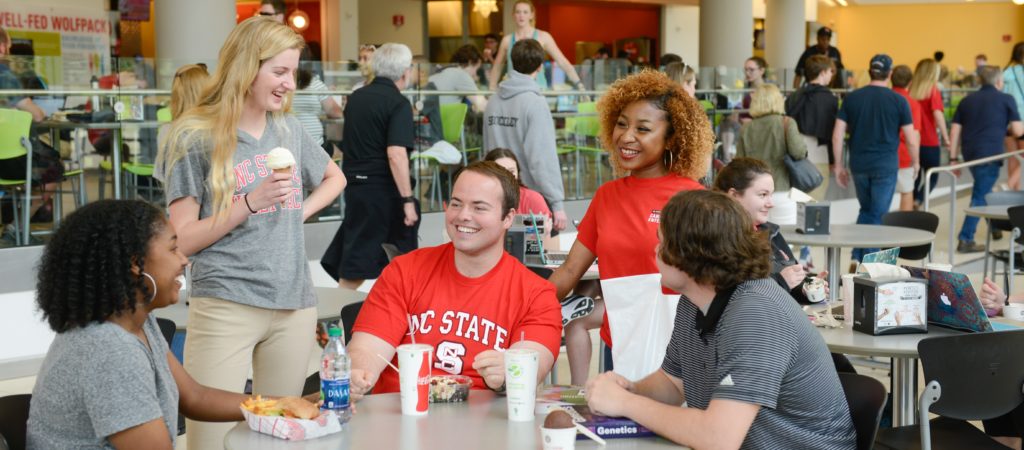 Do you like to model? Ever wanted to model? Make new friends and represent NC State? We're always looking for models for Wolfpack Outfitters, NC State Dining, Lonnie Poole Golf Course, State of the Art, NC State Student Centers, Campus Enterprises Employment, etc.
No experience is required, only that you love NC State. We will work with you to make this a fun Wolfpack experience! While we typically are looking for NC State students, we sometimes have a need for faculty, staff, alums and even children and pets!
If you would like to be considered, complete our PHOTO RELEASE FORM and attach it to our interest form with additional requested information about yourself. By submitting this form you are stating that you would like to be contacted for any photoshoots that meet your availability. Prior to any photoshoots for which you are selected, you will be contacted to confirm availability and to receive any instruction on appropriate/suggested clothing.
We look forward to working with you!