Culinary Associate Boot Camp
First-year students are encouraged to apply!
August 10 – 15, 2021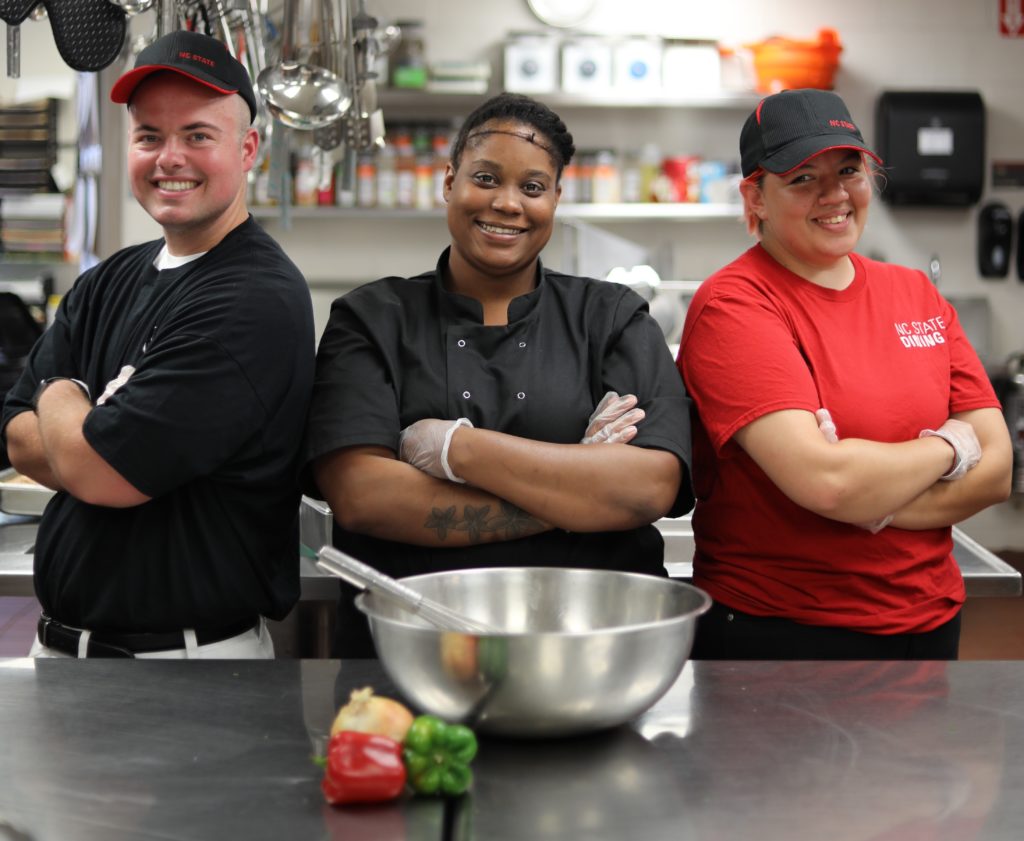 Enjoy a hands-on, interactive training program where you'll learn everything you need to know to have a fun campus job cooking with NC State Dining, such as how to:
work in a fast-paced environment to prep, serve and restock food items
prepare small-batch cooking in a high-volume food service environment
produce food following detailed, standardized recipes
maintain temperature and sanitation to ensure food safety
provide excellent customer service to all guests
more!
Plus you'll:
be paid $9.25/hour for training
make new friends
learn from our award-winning chefs and culinary professionals
be qualified for a flexible, part-time student position on our dining team
After successfully completing the training period, you'll be promoted to student cook with
a starting wage of $10/hour, with an opportunity for raises based on years of service with
Campus Enterprises.