NC State Student Centers recently added two new members to the team: Meryl Sweep and Dustin Bieber. These two aptly named robotic vacuums are working the night shifts and bringing relief to Student Centers employees.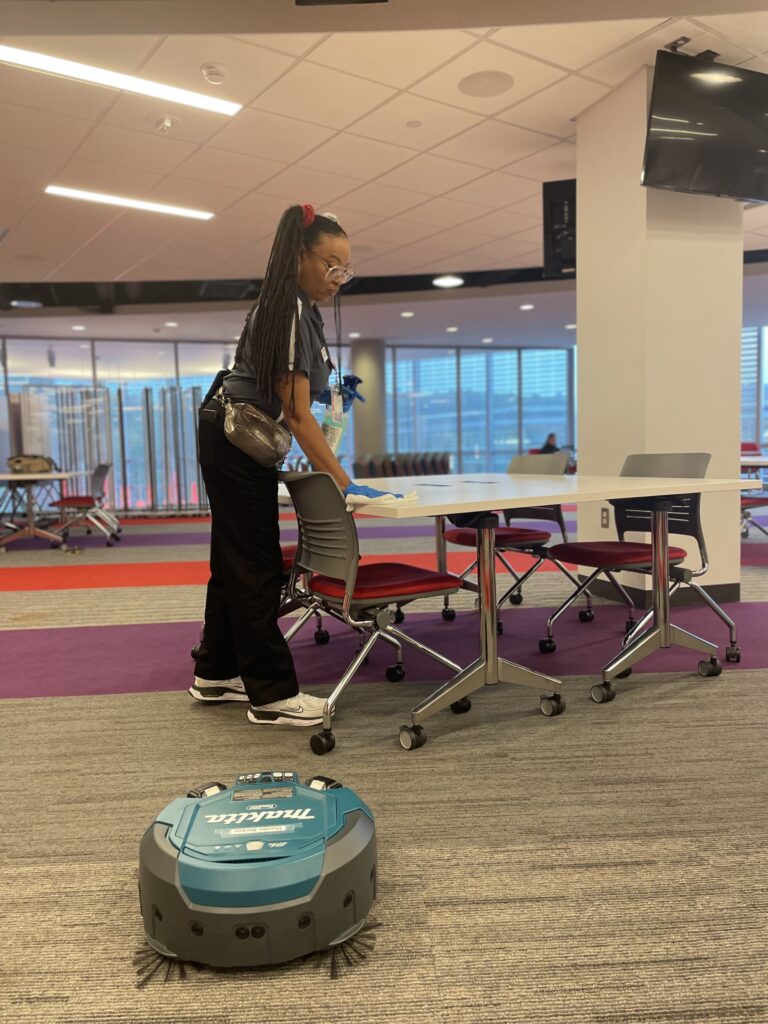 Between Talley Student Union and Witherspoon Student Center, there are over 100,000 square feet of floor to be vacuumed. This time-consuming endeavor is one of the many duties of the facilities enhancement team. The introduction of the robotic vacuums has opened up the team's schedule, allowing them to put their time and energy towards other tasks.
"When we are short-staffed, the vacuums help us cover that shortage," said Kenny Dowdy, facilities enhancement supervisor. "If we are preparing for project work such as carpet extraction, we can put the vacuums to work while we focus on planning."
The idea for the vacuums was introduced through Campus Enterprises' Good Idea Fund. Erin Ives, Kenny Dowdy, Patricia Taylor and Breche Nupsia Makosso Mazzi researched and developed a proposal for the vacuums to present the idea to leadership. The idea was accepted and two machines were approved for purchase at $2000 each. If the project continues to be a success, additional vacuums will be purchased with the remaining budget.
"The industry is moving in a robotic direction," said Dowdy. "The pandemic and staff shortages created a need for extra help and pushed this idea to the forefront."
The Makita Robotic Vacuum was the selected model due to its competitive pricing and reputation. The Makita vacuums are battery-powered and use sensors to gauge the room and any obstacles in it. The vacuums are primarily used in meeting and conference rooms while facilities enhancement technicians focus on common areas.
Facilities enhancement shift supervisor Patricia Taylor has played a key role in selecting and testing the new machines. According to Taylor, some of the vacuum's most useful features include its high-capacity and easy-to-clean waste box, easy transportation, remote controls and multiple settings to maximize efficiency in different spaces.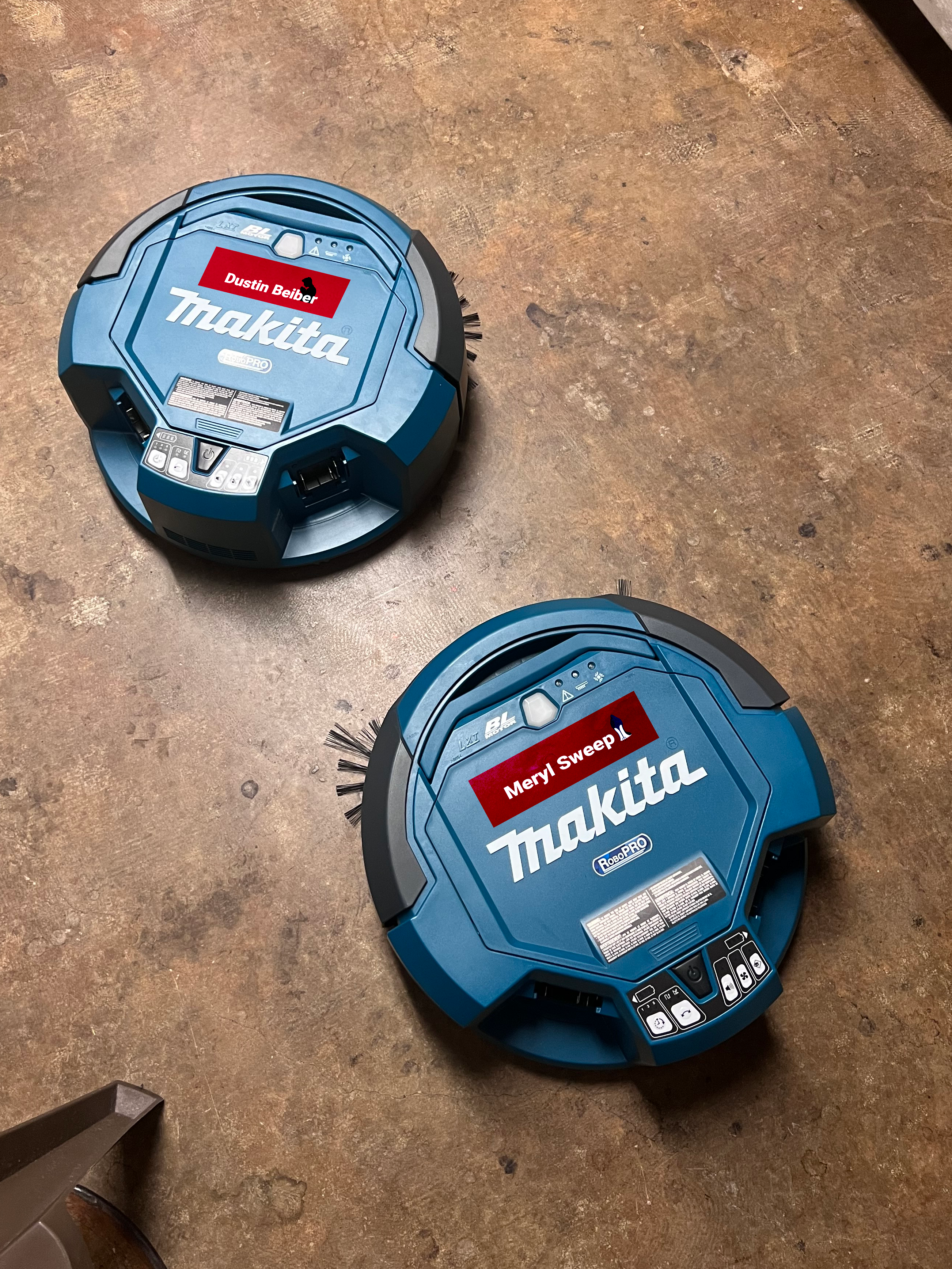 "I am still in the process of determining which spaces the vacuums work best in and what their battery lives allow for," said Taylor. "The new machines have cut down our vacuuming time significantly."
Meryl Sweep and Dustin Bieber were the winning names of a contest held by Student Centers in August. The department's student employees were asked to submit their most creative name ideas for the vacuums.
"We had some really great runners-up," said Allison van den Berg, assistant director for operations and student development. "Optimus Grime was a close third and a staff favorite since many of us are Transformers fans."
While the vacuums get a feel for the Student Centers spaces, the team remains optimistic about their contribution to the department. Their hope is that the vacuums will improve customer service, employee productivity and morale, efficiency and workplace culture.
Welcome to the team, Meryl and Dustin!