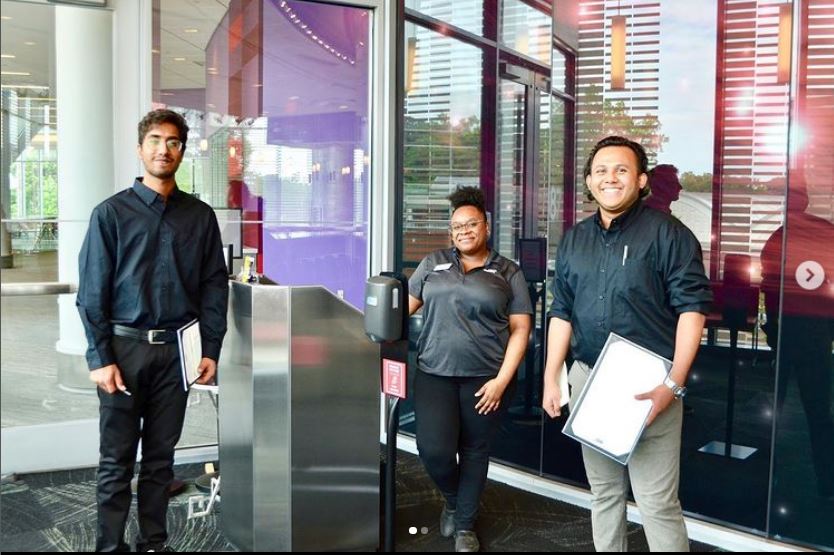 NC State's 1887 Bistro reopened on May 17 after a two-year hiatus. The restaurant, located on the third floor of Talley Student Union, was closed during summer 2020 due to the COVID-19 pandemic.
"Our campus has really missed 1887 Bistro," said Shawn Hoch, senior director of hospitality services. "This is the first of many steps we are taking to restore our operations to pre-pandemic levels, and I know our students, faculty and staff will be excited to enjoy this campus favorite again."
The menu includes returning favorites such as the Gourmet Grilled Cheese, Chicken & Waffle, and Shrimp & Grits.
The restaurant is open Monday – Friday from 11 a.m. to 2 p.m. Patrons will have an option to order on the Grubhub app and pick up or enjoy table service. 1887 Bistro accepts Dining Dollars, All Campus, major credit cards and campus PCards.
The Terrace at the Lonnie Poole Golf Course also closed as a result of the pandemic, is also scheduled to reopen. The expected date is June 6.
Reservations are recommended for lunch groups of eight or more. Call 919.513.6046 at least an hour in advance.
Address:
1887 Bistro
Talley Student Union
2610 Cates Ave
Raleigh, NC 27606
Managed by Jon Young
Website: