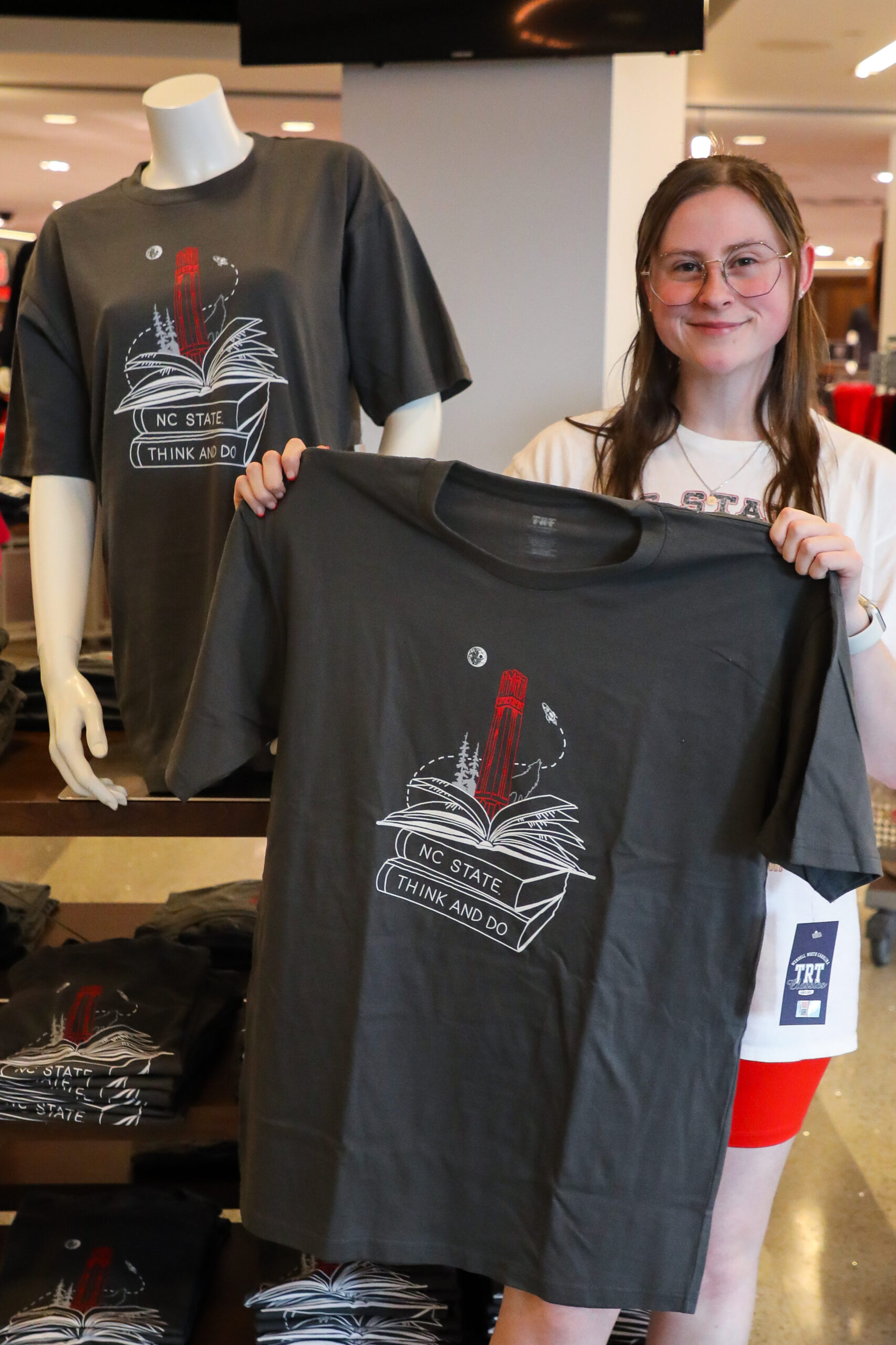 Rachel Brookshire, a junior in NC State's College of Sciences, has been named this year's winner of the Wolfpack Outfitters T-Shirt Design Contest. This is the 14th year of the competition and it attracted over 140 submissions and more than 3500 votes for the winner.
Out of more than a hundred submissions, five finalists were selected as finalists: Ethan Russel, Megan Mersch, Carson Cole, Niurka Viera, and winner Rachel Brookshire. Of the five finalists, the NC State community determined that Rachel's design represented the Wolfpack the best. 
When asked about her inspiration for the design, Rachel says that she "wanted to do something different than the Wolfpack standard" with her design but still wanted to prioritize embracing NC State's "Think and Do" mindset. Her t-shirt design features an open book with various iconic landmarks and symbols emerging from within to highlight things that might not be the typical first thought about NC State.
Rachel's design can be purchased in store and online at Wolfpack Outfitters for 15.99.