Talley Market has transitioned over the past few years from being a simple convenience store stocked with snacks and ice cream into the more holistic market that it is now to meet the needs and preferences of students and staff.
One of the most notable changes has been increased grab-n-go options, providing a wide variety of balanced meals available that accommodate different dietary needs and preferences. Sushi continues to be made in Talley daily and is one of the most popular options in the market, for students and staff alike. The grab-n-go cases also feature a variety of salads, sandwiches, wraps, balanced snack trays, and more specialized meals, such as various pasta dishes. Except for sushi, the other grab-n-go options are sourced from three local companies: Saladelia, Fresh Point and York Street.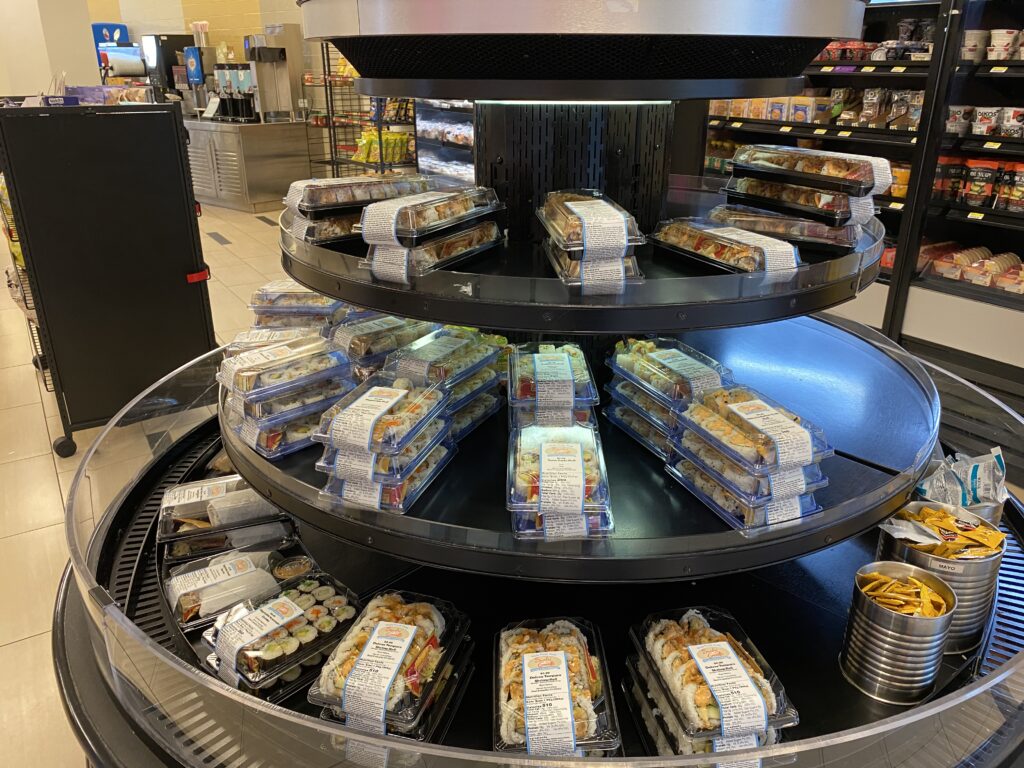 At the far right counter, students can now also purchase Dole Soft Serve. This popular frozen fruit treat is new to Talley Market and makes a great healthy alternative to ice cream, especially for those who have dietary restrictions. Dole Soft Serve is gluten-free, dairy-free, kosher, halal, and vegan. The original pineapple and strawberry flavors are available, in addition to a swirl between the two.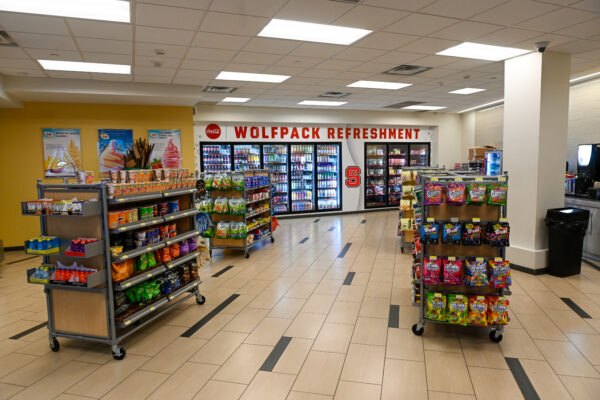 Talley Market has also recently established a new partnership with Raleigh-based Manhattan Bakery, to bring a variety of freshly baked goods and pastries to students and staff. Included in the case are a variety of cookies, breakfast loaves, Bundt cakes, cheesecakes, lemon bars, brownies, and more that are made fresh and shipped to the market daily. Manhattan Bakery also fulfilled orders for Talley Market's yearly Valentine's Day special. 
Finally, as part of NC State's long-term partnership with Coca-Cola, they have added a new wrap around the drinks case in the back of the market to add more color to the store.