Students will once again have the opportunity to take a snack break during exams this spring with a take-home snack bar in Fountain Dining Hall. After the initial success from last semester's Strength of the Wolf is the Snack, Lauren Smith, director of nutrition and wellness, will once again be organizing and hosting a brain food bar for students.
The exam week snack bar will once again highlight healthy snacks for students to personalize and take with them when they leave the dining hall. Smith has designed the take-home snacks to be intentional, emphasizing the importance of macronutrients when choosing foods to eat while studying so that students can avoid a sugar crash. The more well-balanced a snack is, the higher its likelihood of keeping students fueled and focused rather than constantly on the search for something to satiate their energy needs.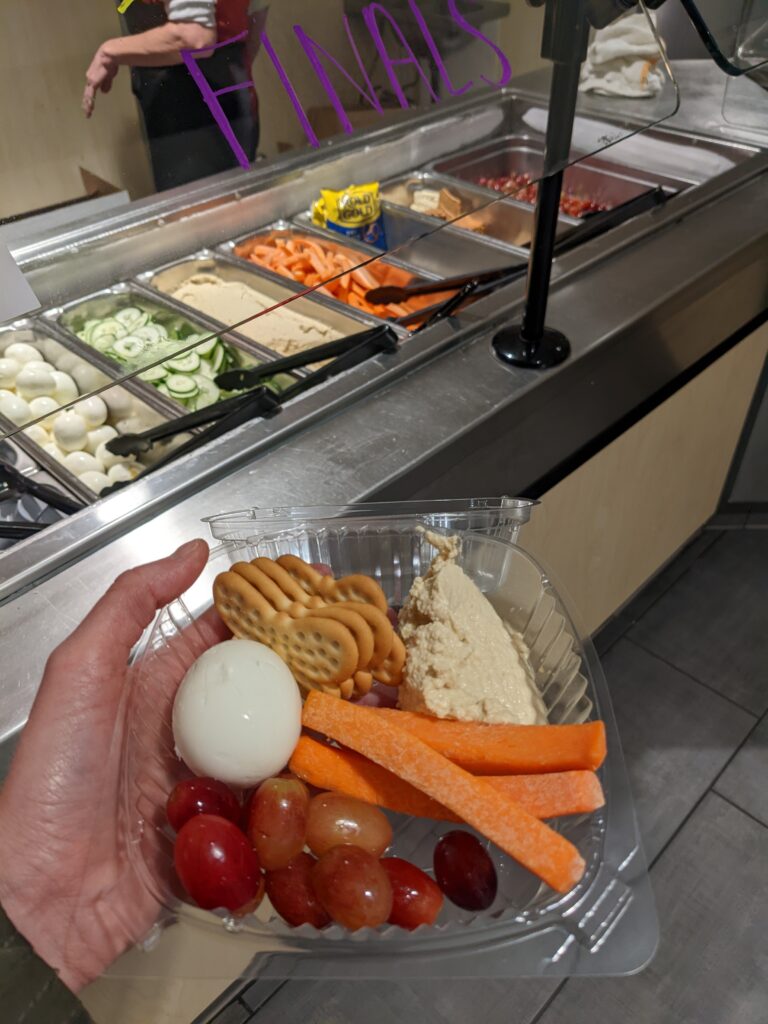 The large success of last semester's Strength of the Wolf is the Snack is attributed largely to its convenience. Students were able to fill the take-home boxes while already in Fountain Dining Hall for a meal, alleviating the need to find a snack later. The boxes typically contained a base snack and toppings, and students had a variety of proteins, fats, and carbs to choose from.
This exam season, the snack station will once again feature the hummus bar on April 27 – 28, as well as DIY trail mix on May 1 – 3. Students with a meal plan will be able to access the event with a typical meal swipe at Fountain Dining Hall.